which is the best Home Insurance?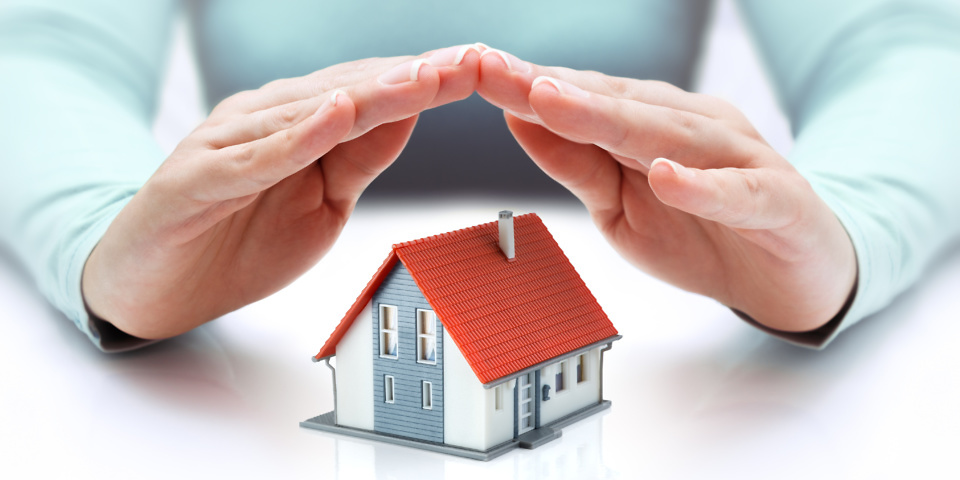 Why it is important to have home insurance:
Home insurance is an investment that you take on to protect your home and family comforts. It is available in two different forms: buildings insurance and contents insurance, or you can opt for a comprehensive plan that will include both. Home insurance offers you a certain amount of cover, which you can use to rebuild your home should disaster strike.
Your home is by far the most valuable thing that you own and many of you will have spent years saving for it. Without insurance, it's unlikely that you'd be able to afford to repair any damage that should occur if a fire or flood should take place, which is why it's so important.
The UK isn't prone to weather like hurricanes or tornadoes but storms do regularly wreak havoc in winter. Natural disasters can devastate your home and reconstruction is never an easy task. So while these disasters can't be prevented or even fully predicted sometimes, it's still important you protect your home with buildings and contents insurance that includes cover for such an event.
As well as buildings insurance, you should also ensure you have contents insurance to cover your valuable possessions such as jewellery, paintings or furniture. All insurance policies are different and you should always carefully check the fine print to make sure you know what you have covered, but in general:
A standard policy should cover you for fire, wind, hail, explosion, smoke damage, and damage that has been caused by criminal activity such as vandalism.
Buildings insurance will cover the structure of a property including floors, painted walls, fixtures, and fittings, which are things such as radiators, baths and showerheads.
Contents insurance will cover all the items within your home: laptops, electrical items, furniture, jewellery, pictures and so on. Some policies will also cover bicycles and mobile phones.
Contents insurance will also cover fire and burglary. It can also cover accidental damage and theft of items when you are away from your home. It will either pay for a replacement of your items or the market value of your item.
Your home insurance policy documents might not be the most gripping read, but it's best to check your policy so that you know and understand what you are covered for, what is excluded, and also what your rights and responsibilities are.
Like most things, it is best to check anything you are unsure about or do not fully understand from the outset, rather than risking any problems further down the line if you need to claim.
Home insurance offers peace of mind on a day-to-day basis, allowing you to enjoy living in your property without worry. Here at the RAC we offer both buildings and contents insurance so get a quote for RAC Home Insurance now and we can cover your home and belongings.
1. There are two types of cover
When it comes to insurance, your home is divided into two parts: buildings and contents.
Buildings insurance covers the fabric of the building, as well as any permanent fixtures and built-in appliances. Contents insurance covers your belongings, including furniture, clothes and electrical items.
If you're a homeowner, you should take out both types of cover – and some insurers offer discounted rates for combined buildings and contents policies. If you live in rented accommodation, the buildings insurance should be covered by your landlord.
2. What does buildings insurance cover?
Buildings insurance usually covers you against damage to your property from the following:
Fire
Floods
Storms
Falling trees or branches
Vandalism or malicious damage
Impact from vehicles (including objects falling from aircraft)
Subsidence
3. What does contents insurance cover?
Contents insurance generally covers your belongings against:
Theft
Fire damage
Flood damage
Earthquake damage
Vandalism
4. Make sure you've got enough cover
When taking out buildings insurance, make sure that your home is covered for the rebuild value, not the market value. When you ask for a quote through MoneySuperMarket, we will use the information you provide to estimate the rebuild value.
The best way to calculate the value of your contents is to go from room to room and note down the value of each item, from clothes to computers to the contents of your fridge freezer.
Try to be as accurate as you can as undervaluing your contents will leave you underinsured, while over-estimating will unnecessarily increase the cost of your cover.
5. Consider New for Old
When taking out contents insurance, it's better to get 'new for old' cover for your belongings as this means they will be replaced with a like-for-like new product, rather than the amount of money the old items were worth.
For example, if you claimed for a five-year-old 32-inch television, instead of just getting the amount you'd pay for a five-year-old TV set, you'd get a brand new 32-inch television.
6. You may need cover away from the home
If you have expensive items that you often use away from the home, such as a laptop or a pushbike, it may be worth having these items covered against theft or damage when being used somewhere other than your house or flat.
This is known as personal possessions cover and it will usually need to be added to your policy.
Also check to see if your insurance covers items such as the contents of your handbag or wallet, credit cards and luggage when travelling abroad and even items kept in your garden and shed.
7. Protect valuable items
If you own valuables such as jewellery, antiques, collections or high-spec electrical items, these may not be covered under the basic terms of your contents cover. So check with your insurer and take out separate cover if necessary.
Most standard contents insurance policies will cover your belongings up to a specified amount, say £40,000. This is the maximum amount you could claim for.
However, most policies will also limit the amount you can claim for any one item. This is known as the single item limit and is often around £1,500 to £2,500. If you have an item, such as a diamond ring, that is worth more than this, you will need to list it separately on your policy.
8. Unusual properties may need specialist cover
Insurers like brick built, slated roofed properties so if you own an unusual property, such as a renovated windmill or a listed building, or your property has an unusual feature, such as a thatched roof, you may have to take out specialist cover.
Premiums for unusual properties tend to be higher because they pose a greater risk to insurers. For instance, listed buildings have higher rebuild costs, while thatched roofs present a greater fire risk.
9. You can choose the excess
Just as with car insurance, most home insurance policies come with both a compulsory and voluntary excess, and choosing to pay a higher voluntary excess can bring down the cost of cover.
However, you need to make sure you can afford to pay the excess in the event of a claim.
10. A no claims discount can lower the price
Again, as with car insurance, building up a few years' worth of NCD can bring down the cost of cover by as much as 40%. So always think twice before making a claim, particularly if the cost of a claim comes to little more than the cost of your combined excess, as it may be worth footing the bill yourself rather than losing your NCD.