Network upgrades and how they affect you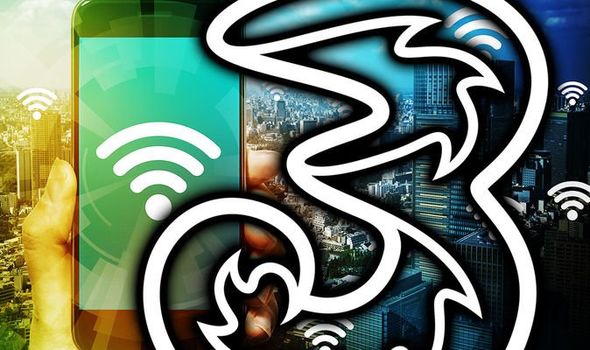 We're working on our network to make it better, faster, stronger. But to do that, we'll need to turn off a small number of our mobile sites for a short time. This may affect coverage at some postcodes, but only temporarily.
What's happening?
We're already the Best Network for Data – but we know we can be ever better. We're going to be spending £2 billion on our network to upgrade our 4G and pave the way for 5G.
As part of the upgrade, we'll be replacing a lot of the kit at our mobile sites. To do this, they'll need to taken offline for a short period. In some areas, we'll be rebuilding from the ground up and this work could take up to 3 weeks. But many upgrades should be finished sooner.
Will I be affected?
We'll be contacting you by email or SMS if a site is going offline close to your home address, or an area where you regularly use your phone. We'll also send you updates as work progresses and when it's complete.
These are the first sites we're working on, and work should take about 3 weeks.
Wirral Bus Park – postcodes beginning CH49. Work is now complete
Uffmoor Farm – postcodes beginning B62. Work is now complete
Signal coverage won't be affected in the same way at every postcode. Many addresses will only experience a brief decrease in coverage. We'll be doing everything we can to complete the work as quickly as possible.
Why this is worth it
We're taking our network to the next level with 4G+. This could increase speeds by more than double if you have a 4G+ compatible device. And if you don't, you could still enjoy a boost of more than 50% depending on your location.
On top of that, we're getting ready to launch next generation 5G technology. We're building the UK's fastest 5G network and we'll be going live in selected cities this year. If you've got a 5G compatible device, get ready for speeds that are out of this world.
Can I still make calls?
Depending on the work taking place in your area, you might experience reduced signal strength temporarily. We'll be optimising our other mobile sites close by to minimise the impact. And outside of areas where we're working, you'll of course be able to use your phone as normal.
You should still be able to make emergency calls, regardless of our network status.
You can also make calls if you're connected to either a public or a home Wi-Fi network, as long as you have a compatible phone. You can learn more about setting up Wi-Fi Calling here