how to handle dept's and seek the right advice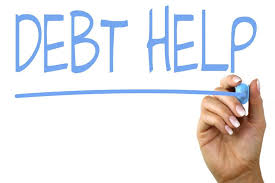 Getting into dept can make you worried and stressful, and can quickly get out of control  you might even tried to avoid making payments to the company that want there money back.  in many cases this can make your situation much worst  . word to the the wise nipping things in the bud is always the best scenario  ,the sooner the better you contact the company you owe money too.the better you feel in facing your cash demons. Not to worry there are many places and services that can offer support in a time of dept crisis such as
Business Debtline
Telephone calls from landlines are free and the charity has a special service for those who have a problem with speech or hearing. Business Debtline has a list of organisations that can help if you have any mental health difficulties and also warns about the companies which charge a fee for debt services.
The website shows a simple four step process that gives clear advice including claiming any benefits that may be due and advice for businesses that are having financial problems.
Whilst the website is useful in explaining how to go about paying off creditors, it appears to only offer advice and in that sense is not really a debt management organisation. i.e. it will not deal with creditors but will only advise you how to do this. So, for anyone who is under pressure this organisation delivers some good advice but not practical help.
Christians Against Poverty
You can contact Christians Against Poverty by the helpline, by post, by email and through debt centres. The advice and help is free as the charity is funded by donations. If you apply for help you will be given a case manager who will contact your creditors and arrange a debt management plan or you will be provided with different options to deal with your debts.
For those who are self employed, Christians Against Poverty suggests that another type of organisation may be better and recommends Business Debt Line or PayPlan.
| | |
| --- | --- |
| Christians Against Poverty | Contact Information |
| Website | https://capuk.org |
| Email | [email protected] |
| Telephone | 01274 760720 |
| Address | Jubilee Mill, North Street, Bradford, BD1 4EW |
Citizens Advice Debt Management
Citizens Advice Debt Management can be contacted through the Citizens Advice Bureau, via a helpline or you can look it up through the Internet. The website shows helpful advice about other debt management companies and charities. However, in order to take up a debt management plan with the organisation you need to approach the CAB in person.
Debt Advice Foundation
The Debt Advice Foundation is a registered charity. The website is very informative and shows you an array of options that can be considered as well as a debt management plan. These include bankruptcy, IVA and debt consolidation.
There is a free debt advice helpline and you can speak confidentially to an advisor between the hours of 8.00 am to 8.00 pm Monday to Friday and 9.00 am to 3.00 pm on Saturdays. The organisation is useful for outlining the different options about dealing with debt and advice on how best to protect your home, reduce monthly payments and how to prevent creditors from taking you to court.
Debt Support Trust Management
The Debt Support Trust Management can be contacted using the enquiry form on the website or by ringing the helpline. Like the other free advice charities it lists different methods of getting out of debt and you can read about the different kinds of debt i.e. unsecured loans and secured loans, priority debts and the charity will tailor advice to your specific circumstances.
National Debtline Debt Management
This organisation is another one that offers advice about the steps to take if you are in debt and it has a free helpline or you can contact an advisor by an enquiry form or by post. National Debtline Debt Management has lots of fact sheets covering all aspects of debt but in order to put together a debt management plan you need to sort out your own budget. However, if you qualify i.e. can pay at least £5 per month off your debts and clear them within 10 years then you can use it to set up a Debt Management Plan.
Shelter Debt Management
Shelter is a charity that is mainly dedicated to the homeless and as such is not really a specialist service for those in debt. The website gives advice on how to negotiate with creditors but then refers you to other charities if you want to set up a debt management plan.
StepChange Debt Charity
StepChange is one of the top debt charities in the UK. It was formerly known as the Consumer Credit Counselling Service but in 2012 it changed its name in order to make people more aware of the help that it provided. Using the media the charity was able to make thousands more people aware of the debt services that were available for free and this charity has many years of experience in helping people who are in financial difficulty.
An advisor from StepChange will work with you to organise a budget to suit your personal circumstances and set up a debt management plan where one monthly payment to the charity will cover your debts. The charity will also be able to help you decide whether this is the right way forward or whether another option will present a better solution.
Conclusions about the Top Debt Charities in the UK
One thing is clear. There are many organisations available to help people who have debts. All of the top debt charities mentioned above have websites where you can go for help and there is an abundance of information available.
Whether you choose a charity that gives you direct help to set up a debt management plan or just need advice and information about how to do this yourself, it is apparent that there is plenty of free help available from the top debt charities in the UK.