Hong Kong makes wearable trackers mandatory for new arrivals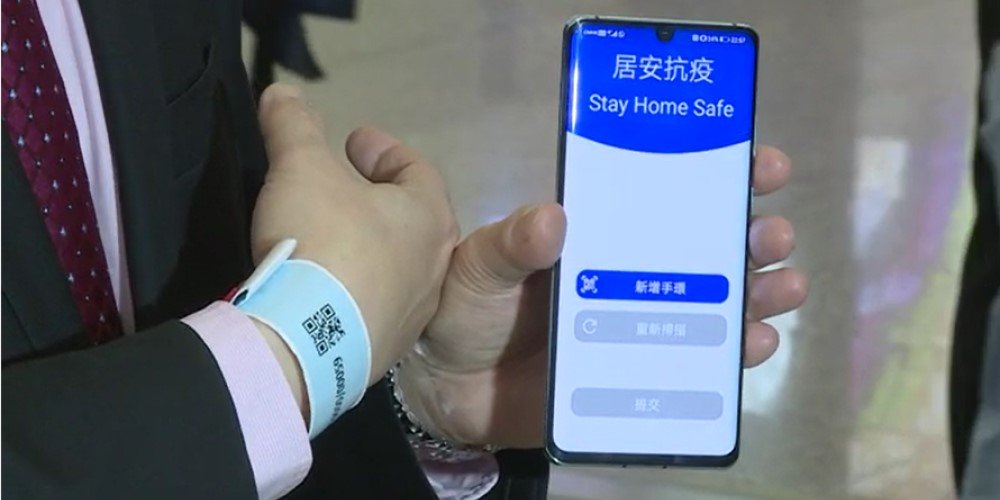 all new arrivals  to Hong Kong have to  wear an "electronic wristband" that links to your  smartphone to provide location tracking on there whereabouts , keeping authorities in the loop at all times about any  COVID-19 happenings . This has now been implemented and  signed off by  CIO Victor Lamon .
Victor Lamon stated  "the app will not capture directly the location, but only capture the changes in the location, especially the telecommunication and communication signals around the subject  to ensure that he (or she) is staying at home."
A  press release  earlier said  "The decision of technologies to be used in monitoring was made on a risk-based approach. During the quarantine period, various measures are used to ensure the compliance of quarantine order, including the sharing of real-time location via communications software (WhatsApp or WeChat) by those under quarantine."
And here's the fun part in the press release: "The staff at the communication centres set up by the Office of the Government Chief Information Officer will check the location of people under quarantine from time to time and make surprise video calls to ensure that they are staying at their dwelling places."
Which is a whole new spin on the role of a CIO!
The device is tamper-proof. Government advice is that, "if the wristband is broken or the smartphone is disconnected or taken away from the dwelling place, an alert will be sent to the Department of Health and Police."
The app seems to come from a Hong Kong company named Compathnion that bills itself as "an award-winning team with a mission to deliver effective location based solutions to fulfill evolving business needs."
The exact disposition of the wristband has not been revealed, but Lam's video shows him wearing what looks like a Tyvek wristband with a loop that could conceivably conceal an RFID or other silicon. CNBC's report on the device shows something more robust and has similarities  to the MagicBand that Disney properties placed on their visitors at Disney world . CNBC also described an enrolment process that requires wearers to pace out the dimensions of their whereabouts.
Hong Kong's government says it has secured 60,000 of the wristbands, and has put in place severe fines for those that don't wear them, leave their dwellings or try to game the system.
Hong Kong joins Israel and China in the using-tech-to-track-Corona club, with several other currently considering the idea.