what is Cryptocurrency and how to trade it ?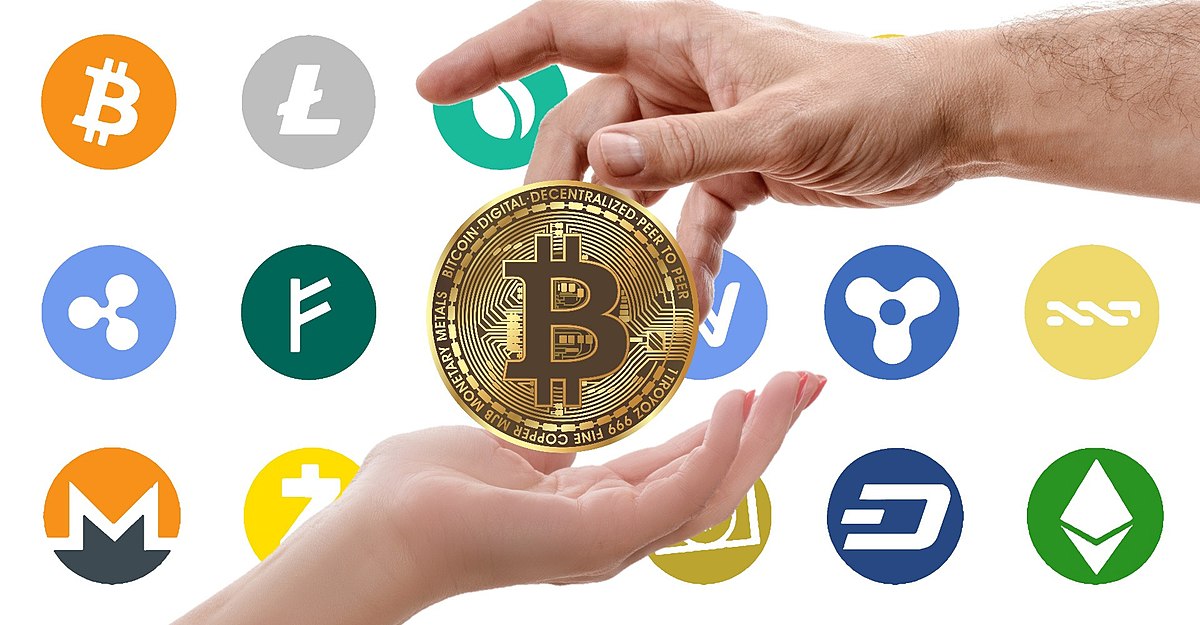 what is Cryptocurrency?
Cryptocurrency  is a digital currency that is not controlled by any central authority , Cryptocurrencies can be sent directly between two parties via the use of private and public keys. These transfers can be done with minimum processing fees, allowing users to avoid  being trace during a transfer to one another and also can avoid  paying additional transfer fees that generally come with online money exchanges .
Bitstamp vs Coinbase
Bitstamp was founded at a time when people didn't really trust crypto exchanges. In 2011, the world's largest exchange, Mt. Gox, lost a lot of its user's money. Two Slovenians called Nejc Kodric and Damijan Merlak decided to build a platform that users could trust.
Merlak and Kodric designed Bitstamp to be a legit financial institution like Lloyds or Santander. Global financial service providers are trusted by their customers because they follow a lot of rules and regulations. These rules help to keep customer funds safe. They also stop services using customer funds illegally.
Coinbase is available in 32 countries and claims to have served more than 10 million customers. More than 50 billion US Dollars have been bought and sold on the platform.
Bitstamp vs Coinbase: Currencies
There are two kinds of currency trading offered by crypto exchanges. They are cryptocurrency trading and fiat currency trading.
Fiat Currency Trading
Fiat currencies are the official currencies of countries. They are legally supported by a national government. Examples of fiat currencies are the Japanese Yen (JPY), the Canadian Dollar (CAD) and the Indian Rupee (INR).
Bitstamp offers fiat currency trading with Euros (EUR) and US Dollars (USD).
Quick Tip: British Pounds and Swiss Francs can also be used on Bitstamp but you won't be able to trade with them. They will be changed into EUR or USD before you can trade with them.
Users of Coinbase can buy cryptocurrencies using the fiat currencies of any of the 32 countries in which Coinbase is available. You can sell cryptocurrencies in all 32 countries except for Australia and Canada.
As a beginner, it's important that you choose an exchange that allows fiat currency trading. If you use Bitstamp or Coinbase you won't need to visit another exchange before you start trading.
Understanding Cryptocurrency Basics
Where did cryptocurrency originate?
Why should you learn about cryptocurrency?
And what do you need to know about cryptocurrency?
Cryptocurrency Trading
You can trade with 5 different cryptocurrencies on Bitstamp. They are;
Bitcoin (BTC)
Bitcoin Cash (BCH)
Ethereum (ETH)
Ripple (XRP)
Litecoin (LTC)
where can i get Cryptocurrency a.k.a ( bitcoin)
its rare that youll find a bank where you exchange or withdraw Cryptocurrency in many cases most major banks do not use Cryptocurrency. in order to buy bitcoins you must go online and find broker who deals in such currency .there are many trade brokers that now deal in Cryptocurrency try http://qobid.com/product-category/trading     here you can find the right  broker thats more suited towards your trading needs!