sell your property
Compare online estate agent fees
Most people use online agents due to  lower cost fees and can save them time and money when selling there property. Online estate agents can offer a wide range of packages at additional fee. But can you sell your property much faster and much quicker  at a reasonable if not better price . choosing the right package is essential to selling your property, it's crucial  to take time  and shop around when choosing a property selling  estate agent  .Look at what types of services  the selling estate agent  may provide ? the main essentials that property selling package should include are as follows:
A For Sale Board (which they erect for you)
Photography
Floorplans
Advertising on Rightmove and Zoopla
How to compare online estate agents
If you've decided that you should use an online estate agent, the next step is to compare the numerous options in the table above to find the right firm for you. It sounds simple, but the way you compare online estate agents will depend on your property and your needs.
here list of trusted property selling agents
Compare when you need to pay commission
Most online estate agents expect you to pay upfront, whether they end up selling your property or not. If you don't like this idea, some agents offer a "No Sale, No Fee" option, but they often work out more expensive than paying up-front.
Deferred or pay later payment options are available that mean you can pay when your property sells or at the 10 or 12 month point. Be aware that these options usually involve entering into a credit agreement with a third party agency, so read the contract carefully.
Be aware that paying up-front comes with risks.  If your property doesn't sell, you want to switch from the online estate agent or they go out of business (like eMoov did in 2018 and most recently House Network has in 2019), then you'll lose your money. You will see in the above table that some online estate agents offer packages that allow you to pay on completion – but they are usually relatively more expensive overall.
Compare how the online agents conduct viewings
The default option with online estate agents is that you show potential buyers around your property. With the growing popularity of PurpleBricks – a hybrid agent that offers an online service but with local property experts to conduct viewings – other online estate agents are following suit by offering add-on options to conduct viewings. Speak to the agent to understand how many viewings are included in the additional price, who will conduct them and how it will work in practice.
Be wary of jargon
If you don't understand what you're paying for, make sure you ask the online estate agents for clarification. Most online agents have handy online web chat facilities or are open long hours so give them a call.
A classic example is "account management" versus "sales progression". The first often refers to dealing with your listing and organising viewings whereas "sales progression" suggests the agent will play a more active and traditional estate agent role of chasing solicitors, contacting other estate agents in your chain and so on.
Compare length of contract and property marketing
If it isn't clear on the website, don't forget to ask for how long your property will be advertised for. Traditionally it's 12 months but we have seen fixed fees only covering a six month marketing period after which time, if your home hasn't sold, you will have to pay to extend advertising.
You should also ask to see the terms of engagement and ask if there is a contract the agent can either send you or that you can read online.
Negotiate and save more
Just because online agents are a cheaper way of selling your house than high street agents, it doesn't mean they aren't still making money along the way. For example, we were struck by the difference in charges for Environmental Performance Certificates (EPCs), as well as the number of times that online estate agents change their fixed prices during the year.
Negotiate with your agent. They won't want to lose your business because you want a cheaper Energy Performance Certificate (EPC), and asking could save you money. Or else get quotes today and organise your own. You can find a local energy assessor to undertake an EPC for as little as £50. See our guide on EPCs for sellers.
What next?
Once you've chosen your online estate agent, check out our step by step guide to selling your house online. We've covered everything so you get the most out of your online estate agent.
One of the steps we advise everyone using an online agent is speaking to the best local estate agent operating in your area first. This will be important for comparing the online estate agent offering with what your best local agent can offer in terms of fees and service. They will also be able to advise on what price you should sell for. While an online agent can give you a valuation it is likely to be based on online data. Hybrid agents with local expertise may do a better job. But nothing beats getting the opinion of your local high street agents.
Our Estateagent4me tool is free and instantly allows you to find local agents and compare them in terms of how quickly they sell homes like yours, how often they achieve asking price and fees.
PlayStation 5 Gameplay and what games to expect ((Ps5))
The PlayStation   has decided to reschedule its ps5 games event due the conflict and rioting  in the United States. Sony was due to live-stream on june 4th with a whooping  hour of PS5 game content and game play , showcasing footage from some of the biggest players in the  games industry  from well known developers to…
Read more
The Last Of Us Part 2  multiplayer coming soon ?
The Last Of Us Part 2  will not have multiplayer however  Naughty Dog's hints they maybe a spin off for all you online gamers watch this space ! the last of us two will be focused on  single-player story mode only. Naughty Dog has confirmed that The Last Of Us Part 2 will not have…
Read more
Clash of Fans: Call of Duty Warzone and Fortnite
CALL OF DUTY MOBILE WINS THE 2020 EE MOBILE GAME OF THE YEAR AWARD AT THE BAFTA'S
Call of Duty: Mobile is crowned the 2020 winner of the EE Mobile Game of The Year award, the only award voted for by the public The British Academy Games Awards were hosted as an online stream for the first time, with viewers tuning in from around the world on all major social platforms The 2020…
Read more
Atom Universe to replace and become the new Ps home
in march we said farewell to PS home and were sad to see it go but all is well that ends well ,some of were devastated  some more them others  to see the huge mmo go! from the texas holdem poker to the  bowling alley and socialising's at new spaces. Since then true fans have awaited…
Read more
By admin / July 2, 2020
sick of  abiding by your landlord rules ! what you can do and what you cant  do? well if that...
Read More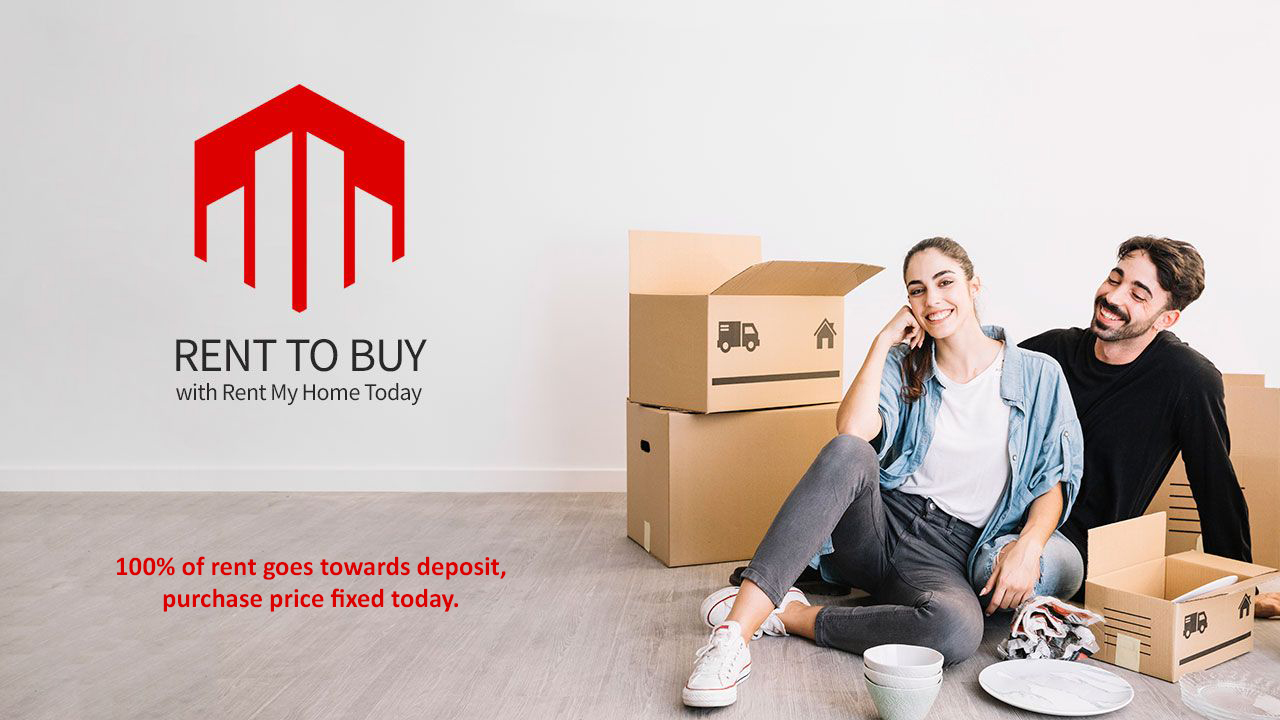 property renting faqs
I need to find a place to rent. What do I do first?
Before you start searching for your new home it's a good idea to write down a budget. What are your current outgoings and what money do you have left each month to spend on rent? Take into account that, when you first move in, you will need to front a security deposit as well as the first month's rent and a refundable holding deposit.
I've found a place I want to rent. Now what?
If you haven't already, make sure you go and view the property. If it's a house-share, meet all the people you'll be moving in with. The letting agent will ask you to sign a Tenancy Fee Declaration form which lists the services they will provide and the Permitted Payments expected from you, in line with the Tenant Fees Act 2019. The agent will then begin the referencing process to ensure you're in a position to rent the property.
Why do I need to be referenced?
The landlord needs to be sure that that their tenant won't have any problems paying the rent on a monthly basis and that the tenant will take good care of their property.
What does referencing involve?
Referencing is nothing to worry about. Tenants applying to rent need to give details of their employer and income, their previous address, and some bank account details. These will be checked to ensure they are able to commit to monthly rental payments.
As part of the referencing process we need to be sure a tenant is who they say they are. We will require a proof of residency (such as a utility or council tax bill from the last 3 months) and proof of ID (such as a passport or driving licence).
What if there are problems with my reference?
In some circumstances, a tenant may not be approved immediately via referencing. Obvious examples are students without a regular income, or someone leaving their family home for the first time with no renting history. This is not uncommon, and there are still options for tenants in this position. They could pay the rent for the full term up front, or seek out a guarantor.
If a tenant is not fully approved by the referencing process, they can ask a guarantor to support them. A guarantor (usually a parent or guardian) will agree to take joint responsibility for the rent for the property if the tenant fails to. Guarantors are required to pay any rent arrears (if the tenant does not pay) and for any damages costing more than the deposit.
What does a guarantor need to do?
A guarantor needs to go through the same referencing process as a tenant. The normal requirement is that they are employed and a UK resident, with sufficient earnings to cover the tenant's rental commitment.
Why does my guarantor have to guarantee all tenants?
In the case of a house-share, the tenancy agreement makes all tenants jointly responsible for all rents and responsibilities. There is no individual 'share' of the rent written into the agreement. The guarantor therefore has the same responsibility.
Why do I have to pay a deposit?
The landlord trusts the tenant to keep the property in a good condition and in good order. The deposit is held to ensure that any damages (over and above fair wear and tear) can be corrected at the end of the tenancy.
What will happen to my deposit?
Landlords and letting agents are required to register your deposit with an approved Tenancy Deposit Scheme. Your Move landlords register their deposits with a scheme such as My Deposits. The deposit is then either held by the landlord, the agent or the deposit scheme itself. You should receive details of the scheme, explaining where the deposit is held.
What does a Tenancy Deposit Scheme do?
A Tenancy Deposit Scheme like My Deposits will protect the money for you and can offer assistance should there be a dispute about the deposit at the end of the tenancy.
What is a tenancy agreement?
A tenancy agreement is a contract signed by both the tenant and the landlord. It outlines all the rules to which both parties must comply.
Your landlord or letting agent will regularly schedule visits to the property. They want to make sure that the property is being looked after and maintained in a good condition, and they'll be looking for any maintenance issues.
Who is responsible for repairs?
The landlord is responsible for maintaining the property in a good state of repair. They will either take care of this directly, or do so via a letting agent – make sure you know who to go to when there's a fault at the beginning of the tenancy. Check your 'Welcome letter' to find out what service level your landlord has. If it is Tenant Find or Rent Collect, then you will need to talk to your landlord directly. It it is Fully Managed then the agent will help. If you do damage to the property you a
Can I decorate or make changes to the property?
In most cases, a tenant can only decorate or make changes to the property with the express permission of the landlord. We recommend receiving this permission in writing.
What if I accidentally cause damage to the property?
Don't worry – accidents happen. Tell whoever is responsible for the property maintenance (either the landlord or letting agent) as soon as possible. You will be expected to cover the cost of putting it right. Don't try to ignore or hide damage because it could get worse, and it will only come out of your deposit at the end of the tenancy.
What if the landlord isn't keeping to their side of the agreement?
If a tenant believes the landlord is not keeping to their side of the agreement – for instance, not maintaining the property in a fit state of repair – then the first thing the tenant should do is speak to their letting agent. The letting agent has a duty of care to the tenant, and may be able to help to resolve issues depending on the service type the landlord has with the agent. Look at your 'Welcome letter' to find out the service level of your landlord. Alternatively, a tenant can find independent advice from The Citizens Advice Bureau.
When can my landlord enter the property?
A landlord has to give the tenant notice before entering the property, unless it's an emergency.
What if I can't pay my rent?
It is always your responsibility to pay the rent, but circumstances change. What happens if you become unemployed or are unable to work due to sickness? The most important thing is not to let arrears pile up until they're unmanageable. Speak to your landlord or letting agent and see if you can reschedule your payments. And don't forget, you can get insured against sickness and unemployment to keep yourself protected. Click here to find out more.